Today I am going to be joined throughout the day by guests and attendees at both Detroit Fanfare and Long Beach Comic Con. So check back every now and then as I will be updating this post throughout the day as calls come in.
First up we have Mike Moreci and Onrie Kompan who talked to me about Detroit Day 1 and plans for Day 2.
Mike & Onrie Audio
Interview #2 finds me talking to Dan Dougherty and Raf Nieves.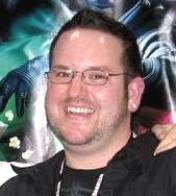 Coming in now Interview #3 from Long Beach Comic Con is Jeff Balke
Coming in now Interview #4 from Detroit Fanfare is Dirk Manning
Decapitated Dan
decpitateddan@comicattack.net